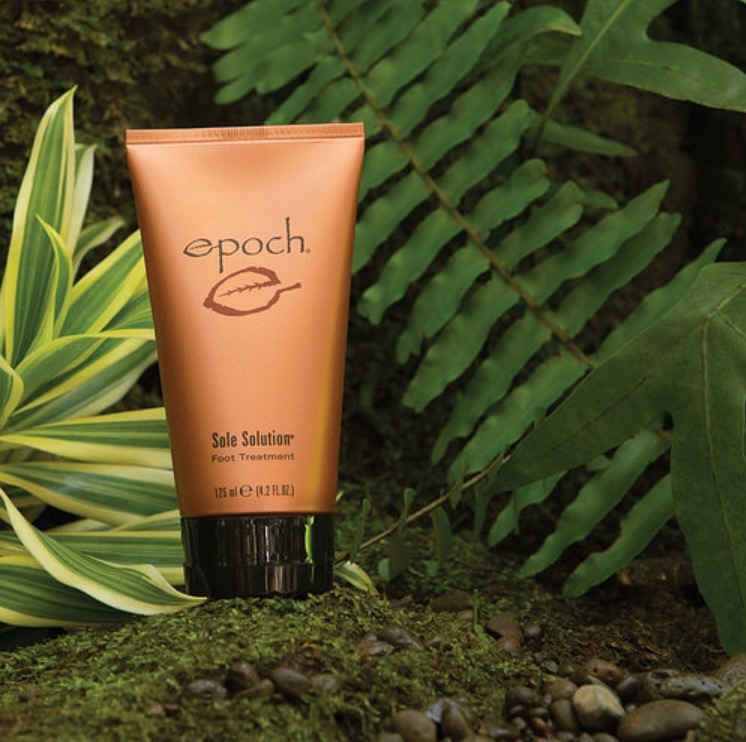 This Foot Treatment is a rejuvenating foot cream for those suffering from rough,dry or cracked feet, "ugly feet".
If you have chronically dry, cracked feet and have tried all kinds of moisturizers, instead of getting better, the problem often persists or even gets worse. A persistent problem like this requires more than moisturising. You need a product that works on the underlying cause. This Foot Treatment brings the hidden solution of the rainforest to you.
This Ethnobotanical Foot Treatment features crushed allspice berry (Pimenta dioica) — traditionally used by the indigenous people of Central America to relieve persistent dry, cracked, red skin on heels, toes and sides of feet. So much more than a moisturizer, this product restores healthy looking heels, toes and soles.
• Works on the underlying cause of rough, dry and cracked feet,
returning them to a soft, smooth, healthy looking condition
• Delivers noticeable relief in the first few weeks of use
• Softens and exfoliates dead cell buildup and calluses for soft, smooth skin
• No added fragrance; naturally fragranced with allspice berry
• Safety-allergy-dermatologist tested.
Frequently asked question:
"Can I use this Foot Treatment on other areas of my body?"
Answer: Yes, it is great for any dry, cracked area of the body where you would like to restore soft, smooth skin. Perfect examples are rough cuticles, dry elbows and scaly knees.
"I have moisturised my feet repeatedly, but can never seem to find relief for my dry, cracked heels. Why are moisturisers not helping?"
Answer: Moisturisation is only one aspect of the healing process. Because dry areas on the feet are usually composed of thick, rough patches of dead skin, most beneficial ingredients cannot be absorbed to the healthy layers beneath. When you use a basic moisturizer on these areas you are simply applying a layer of emollients (moisture-binding ingredients).
In order to deliver nourishing ingredients to healthy skin layers, much of the dead cell buildup must be removed and softened. For this reason, this Foot Treatment incorporates key ingredients such as allspice berry and urea to loosen and exfoliate the rough, dry patches.
________________________________________________________________________
Below here is not how the company recommends using the products. It is some information about how customers and distributors all over the world have learned how to use these ethnobotanical products with good results:
• Treatment for really dry hands and feet
• Against eczema
• As lip treatment
Personally I use this cream mostly on my feet but also when my hands get dry from being in water too much. I have some customers who use this product for psoriasis. For a real treatment for both hands and feet you can put this cream on and put on white gloves and socks and sleep with it during night.
If you want to read about the man behind this ethnobotanical product line just scroll down on this post for English. Click here!